About Author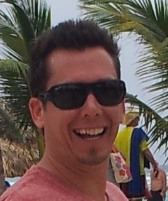 John Anhalt is a successful mid-stakes online poker professional, and founder of PokerZion.com. He currently plays $1/$2NL - $3/$6NL online. At 39 years of age, John has been playing poker professionally for over 9 years, and considers himself a No-Limit cash game specialist.

As a poker coach, John has been well regarded for his insight into how to adapt people's overall personal temperament into the poker games they play, and show them how to maximize the value of their own personal strengths. "Each person is an individual, and they bring their own strengths to the poker table. I explain to people in a clear and articulate manner, how to use those strengths to their best advantage", says John. "Naturally when people teach others poker, they tend to exhort their own style and strength upon the student. For some people, this can take them way out of their comfort zone, and away from their own personal strengths. As a result, the student ends up confused, and never fully comfortable at the table. This usually leads to not very profitable results, and a student that has never really learned how to properly think about poker", states John.

"There is no ONE way to play poker that is absolutely more profitable than another. Those that think so, really don't understand the game of poker very well", continues John. "Of course there are numerous incorrect tactics that will not yield you profitable results, but poker on a deeper level is about having a strategy, and knowing how to employ your strategy on the other opponents at the table."
Poker Vitals

Expertise: Cash Game Specialist
Preferred Games: No-limit Holdem (6-max and Full Ring)
Present Buy-in Limits: $1/$2NL - $3/$6 NL
Win-rates: Small Stakes (100nl & below) - 12.5 bb/100 / Mid-Stakes (200nl-600nl) - 10.2 bb/100
Quote: "Be kind, for everyone you know is fighting a hard battle." - Plato
Services Offered & Pricing for Non-Members

| | |
| --- | --- |
| Coaching Services Offered | $150/hr |
| Mental Game Coaching | $150/hr |
| Database Review | $179/hr video |
| Observe John Play Online w/ Skype | $120/hr |
| Video Lesson Review | $150/hr of video |
Individualized training program, focusing on how to correct your biggest leaks. ($59 value)
4 one hour private lessons, combining the use of a dialectical approach to understanding your thought process, and sweating (observing you play online). ($500-$1100 value)
Theory videos, and learning modules provided based on the analysis of your poker strengths and weaknesses. ($99 value)
E-mail support, including hand analysis (up to 8 hands) to address any questions you have about the new information you've acquired. ($79 value)
All students information is tracked in our coaching database for future reference and tracking of your progress. (Priceless)